IMPORTANT MESSAGE
In response to the recommendation of the Premier of Quebec, we must postpone our Foundation's annual Fundraising Evening to a later date. The event was initially planned to be held on Thursday March 19 at the Parquet de la Caisse de Dépôt et Placement du Québec.
This event is crucial to enable us to continue our mission of helping women help themselves. Your support is therefore essential. Thank you for your ongoing commitment to us! We will keep you informed of the new date later and look forward to being with you soon to reveal our exceptional results.
Please take care of yourself until then!
---------------------------------------------------
Every year, the Foundation of the Women's Centre of Montreal organises a benefit-evening. Join us for our next edition in march 2020 and together, help women help themselves!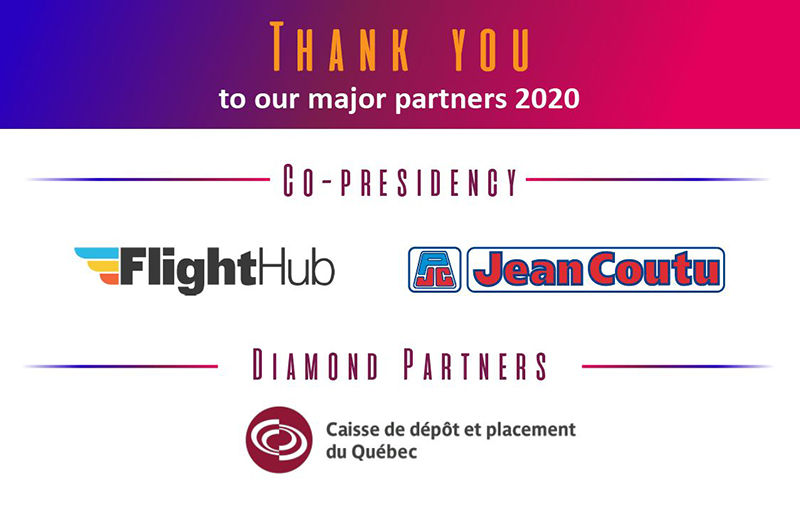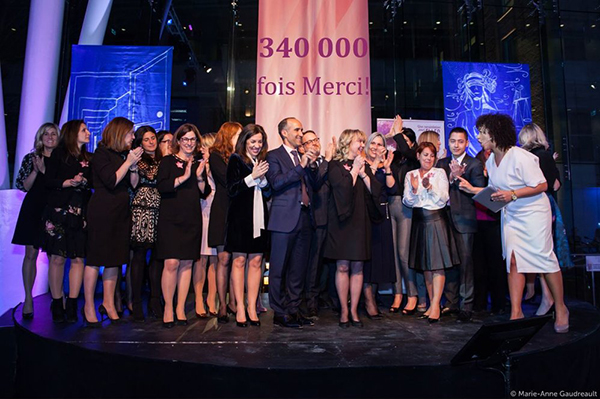 Thank you to all our patrons, our partners, donors and all those who participated in the 21st edition of the benefit-evening which was in full swing at the Parquet of the Caisse de dépôt et placement du Québec on March 21st.
Under the theme "A constellation pour Elles", the evening was copresided by Ms. Lorena Biason, Vice-President, Financial Planning, Quebec, RBC Royal Bank and Mr. Simon Lauzier, Senior Vice-President, Investment Optimization and Capital Markets, Ivanhoé Cambridge.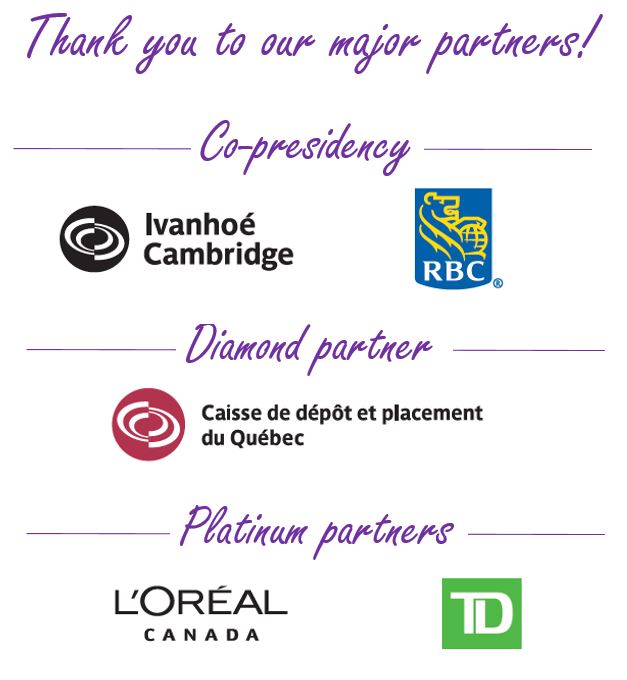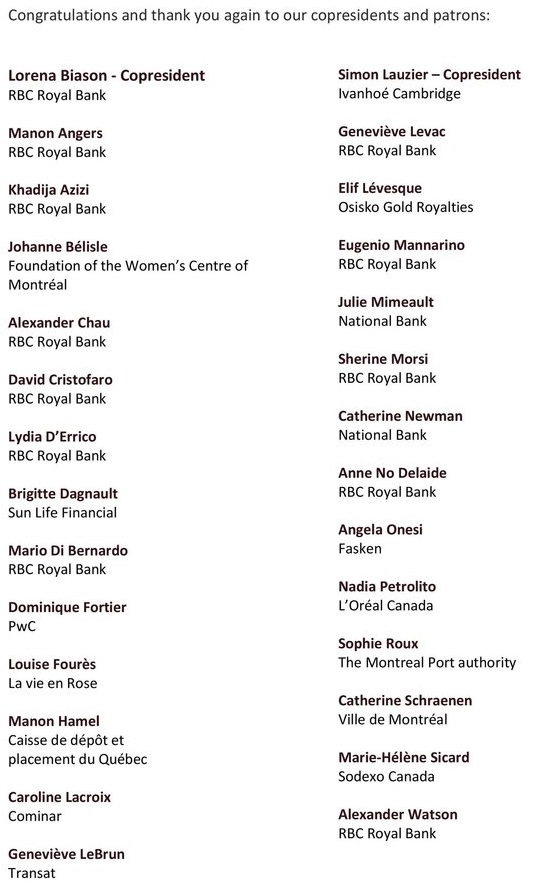 Ms. Myriam Fehmiu lent her legendary spirit and her talents as a host to make this evening a special moment of generosity, talent and emotion that generated a record net income of $ 340,000. These funds will allow the Women's Centre of Montréal to continue to provide a warm welcome, a listening ear, and the many and essential resources needed to ensure that thousands of women and their families live a better life and hope for the future.