News
Employment mentoring is back on track!
After 2 years of pandemic, the Employability Service of the Women's Centre of Montreal is pleased to announce the active return of a women's inspiration movement, following a donation from the ScotiaInspire program of the Scotia Bank.
"Donnez à la suivante" ("Pay it forward"), initiated in 2015, is a matching and mentoring program between former participants who have benefited from employment assistance and newly admitted women. The latter, the "inspired", have access to personalised support from an employment counsellor and an "inspirer" who is willing to share their professional experience.
This movement is therefore within the spirit of solidarity between women: some having experienced, others understanding the difficult reality of the labour market and showing resilience in the face of these daily challenges.
Whether they work in traditionally male employment sectors, are of immigrant origin, are 50 years of age or older, or are in the process of repositioning themselves professionally, our mentor-inspirers wish to encourage and accompany other women who are going through the same process and thus... give to the next one!!
As a result of these exchanges, dozens of women have formed close and hopeful friendships. More are still to come!
They talk about it
 "We are rich in what we share with others! My experience as a Mentor had a positive impact on me as the trust the Mentorees placed in me encouraged me to share in an authentic way the tools I had developed after experiencing similar situations, while avoiding the trap of giving them advice. Together we brainstormed new ideas and imagined new ways of experimenting."
Loubna
Mentor | Inspirer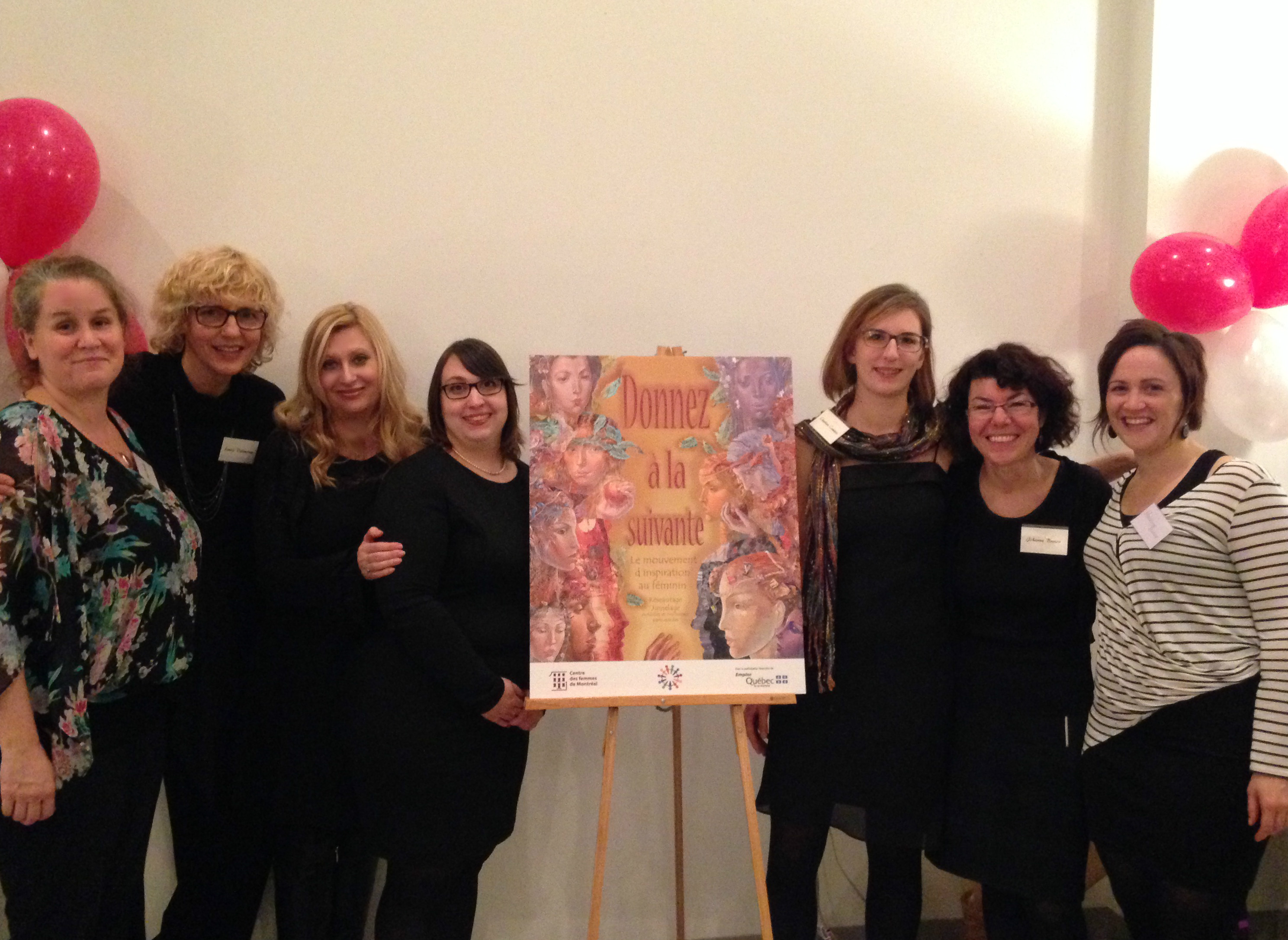 « Donnez à la suivante » launch event, 2017
Would you like to know more? Would you like to join this "Pay it Forward" movement and help women in search of work? Or would you like to benefit from personalized support in your professional strive?
Don't hesitate to contact Gissela, head of the "Pay it Forward" mentoring program, at 514 842-6652 (ext. 2228) or at donnezalasuivante@centredesfemmesdemtl.org to register! (Certain eligibility criteria apply).
Find out more about the program here: https://centredesfemmesdemtl.org/fr/accompagnement-vie-professionnelle/recherche-demploi/jumelage-mentorat-professionnel/.
To register as a mentor: click here.
To register as a mentoree: click here.
News list