News
Commemoration of December 6
On December 6, 1989, an anti-feminist attack shook the whole country. That day, 14 women were murdered at Montreal Polytechnic by a man who fought feminism.
Today we commemorate this painful event and we pay homage to the memory of the missing.
Let us take this opportunity to commit ourselves to denounce violence and to fight against it.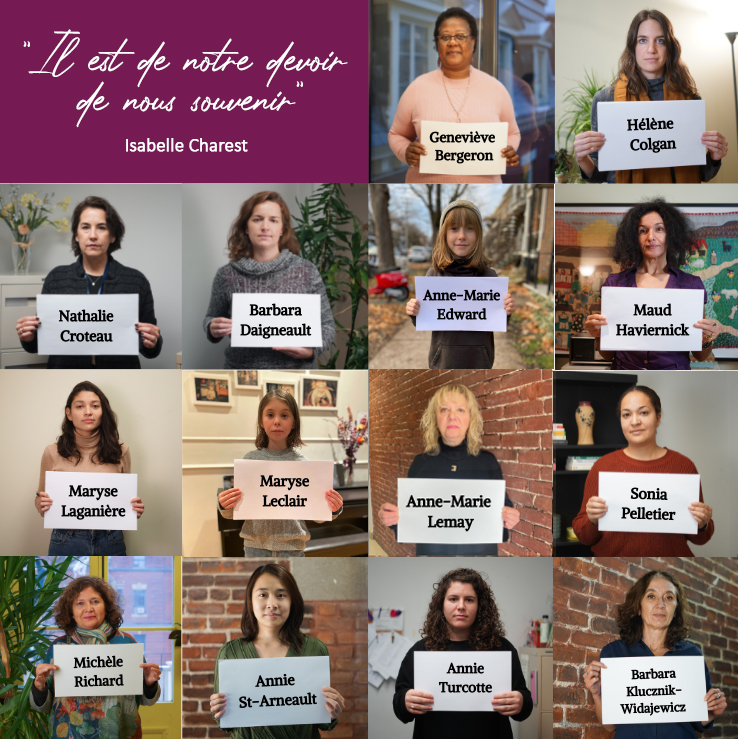 Isabelle Charest: Minister responsible for the Status of Women
News list