News
Employability Services attendance at the fair Career Event
On April 19 and 20, the Employability Service of the Women's Centre of Montreal took part in one of the largest job fairs in Montreal, the spring edition of the Événement Carrières, held at the Palais des Congrès. Thank you to the 600 visitors who visited our booths!
A job fair that benefits everyone
Our employment assistance service was present at this spring edition at two different booths: one at the Employment Assistance & Immigration space and the other at the IT-Engineering space. This fair is designed for all those who are looking to enter the job market, to reorient themselves or to find their "X".
This biannual event allows anyone with a valid Canadian work permit to come into direct contact with recruiters from local and national organizations thus enabling them to make concrete progress in their job search. 
The interest of receiving help in your job search
This event was an opportunity for our Employability Service to promote its employment assistance services. 
In fact, thanks to our employment and guidance counselors, working women in Montreal can benefit from such personalized job search assistance. It is through group programs, individual counselling and workshops, that the expertise of our counsellors becomes a major asset. This professional support offers advice, allows for interview simulations and for opportunities to optimize the use of social networks or to improve English or computer skills; all for women working in various sectors, including sectors that are predominantly male dominated.
During the fair, the Employability Service presented a unique conference: "The job interview: negotiation or examination?" where dozens of people were able to find concrete examples of tips and advice for a successful interview!
For more information on our employment assistance services, please visit https://centredesfemmesdemtl.org/en/job-support/.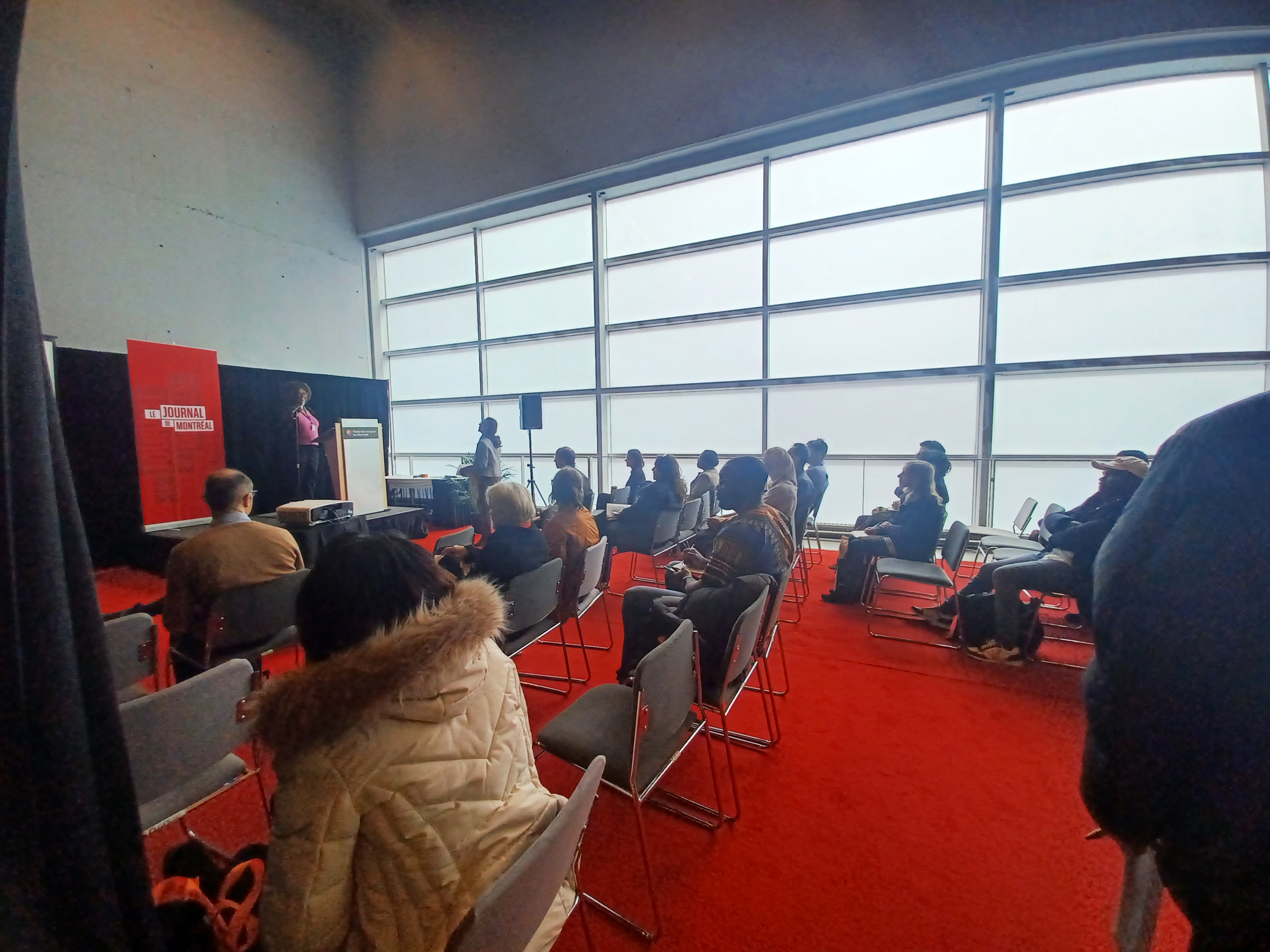 Conference titled "Job interview: negotiation or test?", Thursday, April 20th, 2023
News list